Inform your clients through SMS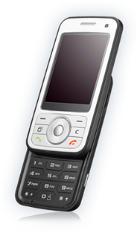 Informational SMS
A convenient way to send information on new products or services to your business partners or clients.
SMS reminders
SMS reminders to one or several persons informing that their goods are ready and they can come to pick them up.
SMS greetings
Send greetings to friends and business partners. Possibility to specify personalised SMS contents for each sender. Possibility to specify date and time of SMS sending for greeting to be sent to recipient in due time.
KingSMS offers
Possibilities to send SMS in Latvian, Russian or any other language with language specific letters.
To send unlimited number of SMS to all countries.
To choose sender name freely - name of up to 11 Latin letters.
To specify the desired sending date and time
To receive reports on numbers of SMS not sent.
Personalised SMS can be sent to each number.
KingSMS API allowing SMS sending through URL
You can choose payment methods